---
Youth Baseball History, When Did It  Start? 


---
All of this work is licensed under a
Creative Commons Attribution 4.0 International License
.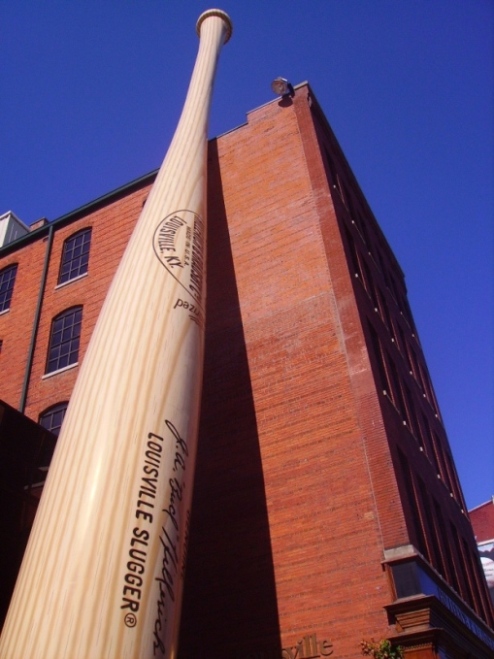 Youth Baseball History, in American, actually began with the first recognized baseball game played at Elysian's Field in 1846.
While history continues to unfold new facts about the origins of baseball in America the one truth that is undisputed is that baseball grew from a kids game and was played by children well before 1846.
These same children who played baseball in open fields, back yards and street corners, grew up to play the game as adults and had children that would follow in their footsteps.
It was purely a natural progression for the development of youth baseball because, as we all know, children were born to play.
---
Where did the history of youth Baseball start?


---
All of this work is licensed under a
Creative Commons Attribution 4.0 International License
.
Youth baseball history started in the late 1800s in New York.  Adult "club" teams formed and sponsored pre-teen leagues as their affiliates to give youngsters a place to play.
Unfortunately these early leagues didn't last even though children continued to play. The growth of youth baseball was stifled because the equipment. The equipment available was sized for adults plus they were used.
Kids were relegated to playing with old broken bats, torn up baseballs and worn out, discarded gloves. It would not be until later that manufacturers would take notice of the need.
I can remember playing baseball as a kid and using broken ax handles and broom sticks as bats and fashioned baseball out of stones wrapped with aluminum foil held together with electrical tape.
I am sure that when these youthful neighborhood kids got together to played the new game of baseball they employed equal ingenuity in crafting their baseball tools.
---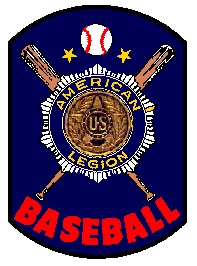 By the 1900s youth baseball started to really take form. American Legion baseball was formed in 1925 and was the first baseball program to provide a national baseball tournament for teenagers.
That organization continues to exists today and has played a major role in youth baseball history.
Today the American Legion has registered over 5400 teams in all 50 states. However the American Legion targeted teenagers (15-19) which left a gap for the younger kids.  
---
Youth Baseball History & The Kid;


---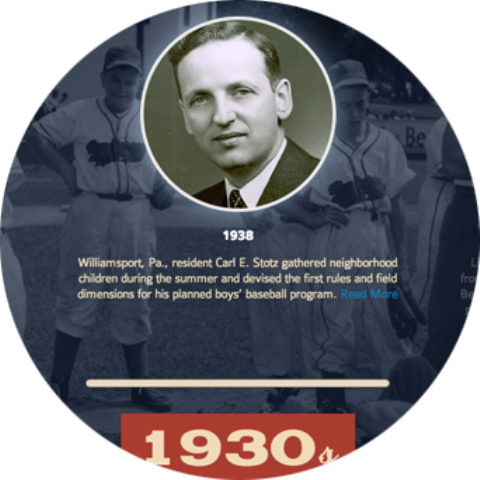 Youth baseball had its official beginning in 1938 when Carl Stotz came up with the idea for an organized baseball league for young boys in Williamsport, Pennsylvania. Carl and his wife, Grayce, along with his brother and his wife, George and Bert Bebble, were looking to provide a place for Carl's  young nephew to play.
They experimented with ways to find kid sized equipment, sponsorships to keep the cost down, ways to modify field dimensions, and encouraging volunteer groups to help manage and teach the game of baseball to the kids.
Their basic goal was to teach young ball players the fundamentals of sportsmanship, fair play and the concept of teamwork. A goal that sounds a lot like how we are trying to teach our children the game of baseball, even  today.
---
Little League Was Born;


---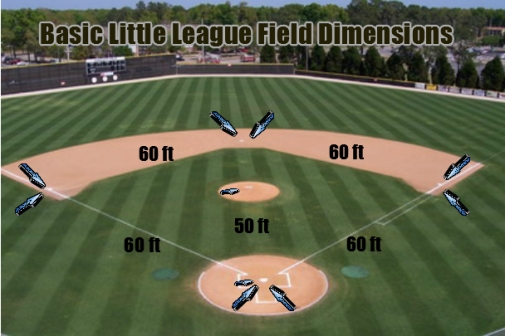 Carl Stotz's fledgling league played its first game in 1939. That game marked the beginning of what we all now know as the "Little League".
From that early beginning, Little League Baseball has grown to be the most popular youth baseball program in the World. It boasts over 3 million youth participants spanning almost every country on our planet.
Youth baseball, specifically the Little League, rivals the popularity of Major League Baseball itself.
Carl Stoz, thoughtfully, understood that the field dimensions for baseball was much too large for kids to effectively play. It required too much arm strength and foot speed for young children to play the game on a field of that size.
He realized that if the field itself was reduced down to children size it would enable youngsters the opportunity to experience the game of baseball in the way it was intended to be played and the kids would learn through playing.
Carl Stotz along with the other dedicated volunteers labored to redefine the field size and came up with a basic dimensional change that shrank the big field down to kid size. The experiment worked and youth baseball was off and running.
The basic field dimensions were fixed with little variation except for age groups 4, 5 and 6.
---
Youth Baseball History


Amateur Athletic Union (AAU);
---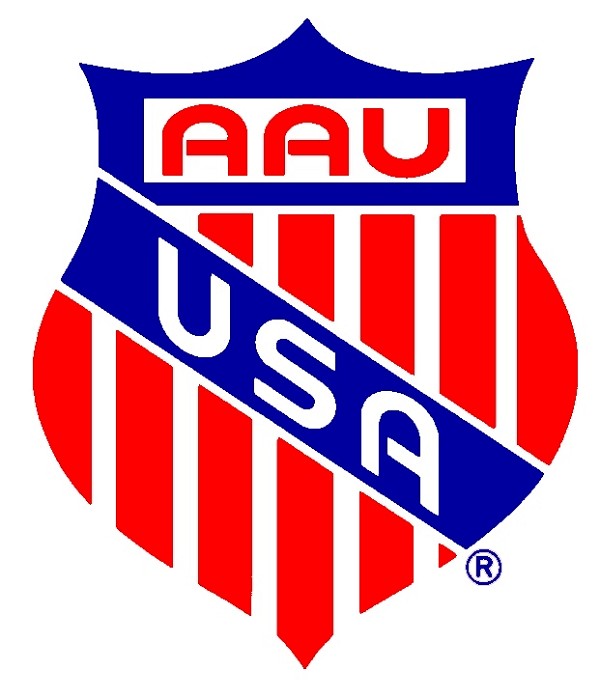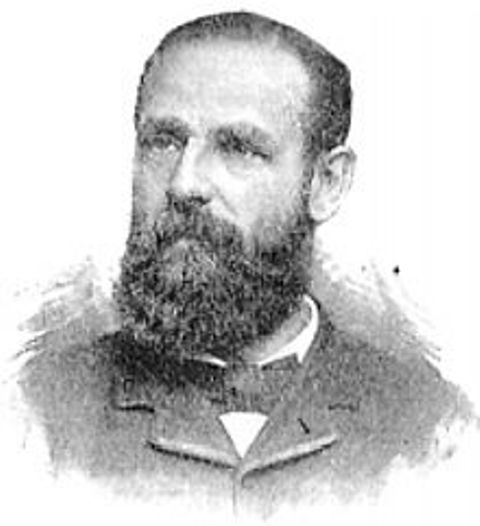 The AAU was founded in 1888 by William Buckingham Cutis. It was established to form standards and uniformity in armature sports. Although its formation was not specific to the game of baseball it had a very significant impact on youth baseball history and baseball prospered from much of the work it accomplished.
The AAU as an organization worked hand in hand with the Olympic movement to prepare athletes for the Olympic Games. In those early days Baseball was not an Olympic sport but its rules and guidelines  helped build the foundation for the development youth baseball.
---
Pony League Place in Youth Baseball History;


---
The Pony League was organized in 1950  by the Pennsylvania YMCA. Pony was an acronym for "Protect Our Neighborhood Youth" but world be later named "Protect Our Nation's Youth".
Much like the Little League the Pony League targeted youth from ages 4 through 19 with sub leagues based of youth age groups.
·        Shetland League (ages 4-6)
·        Pinto League (7-8)
·        Mustang League (9-10)
·        Bronco League-11 (11)
·        Bronco League (13-14)
·        Pony-13 (13)
·        Pony League (13-14)
·        Colt League (15-16)
·        Palomino League (17-18)
---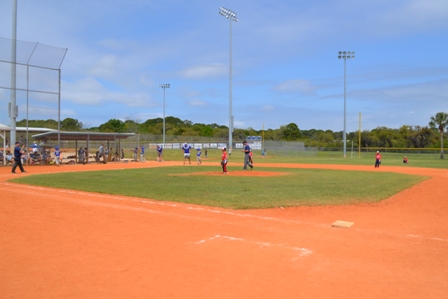 The Pony League emerged as an alternative to Little League Play.  Pony League rules differed from Little League rules in two major areas, age bracket (2 age groups per bracket) and field size (sized to fit age group).
Little League baseball rules offers brackets with as much as a 3 year age difference (i.e.  7,8,9). Pony League officials believed that spread was unfair for the younger kids who would be playing with a two year maturity disadvantage.
Stating at age 7 the Pony League offered age brackets with only a 1 year disadvantage.
They also felt the fields should be scaled down for age groups under 9 and scaled up for age groups over 11. There were other subtle changes in teaching practices but the core foundation was still built around basic Little League field dimensions.  
---
Babe Ruth League & Youth Baseball History;


Founded in 1951 the Babe Ruth League was formed for youths from ages 13-18. This league provided a gateway for youths who had grown past the Little League age limit of 12 to transition in the adult sized fields.
Babe Ruth League baseball was formed as a compliment to the Little League since it was played on the same fields as the Professionals players (90ft between bases and 6'6" pitching distance).
For most of us who have played baseball knows that the big fields was where real baseball was being played. For a 13 year older moving from the Little League field to the adult fields the transition is huge.
The game of baseball is an entirely different game when played on the Big Fields verses the Little League Fields.
Babe Ruth League baseball initially served as a, quasi, farm system for high school baseball. As baseball grew in popularity almost every high school was fielding their own baseball teams.
Babe Ruth League baseball was a perfect training ground for preparing the 13 year old kids for competitive play. Many high school coaches are using the Babe Ruth Leagues to find young talent.
---
Cal Ripken Collegiate Baseball League (CRCBL);


---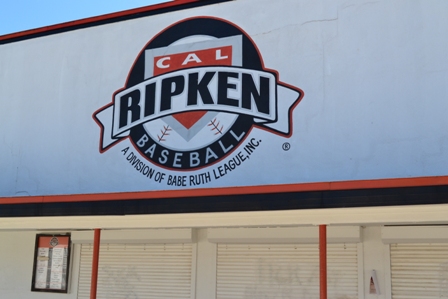 The Cal Ripken League was founded in 2005 and named in honor of Cal Ripken, Sr. and Hall of Famer, Cal Ripken, Jr. This league was also formed to prepare young players for High School and Collegiate play.
The Cal Ripken League is a direct affiliate to Babe Ruth League baseball and is governed (Primarily) by the same rules and regulations.  
The Cal Ripken Foundation actively targeted a market of under privileged kids. Many of who had limited access to baseball facilities and training and could not afford cost of playing the game.
Cal Ripken Sr. understood that baseball was losing a vast, inner city, pool of talent to other sports (basketball & football) by the time they reached to high school age.
The Cal Ripken Foundation helped to tap into that pool of talent and help bring some of them back to baseball.
All of these organizations along with a host of individual efforts through out the county are slowly cementing themselves a place in Youth Baseball History. 
Baseball continues to be a magical game with endless variations. The game is limited only by the imaginations of the kids who play it and it takes a Kid to play it, no matter what his/her age may be. 
Thanks for reading Youth Baseball History.