---



First-Women-In-Baseball,




Does Baseball Care Who She Will Be?




---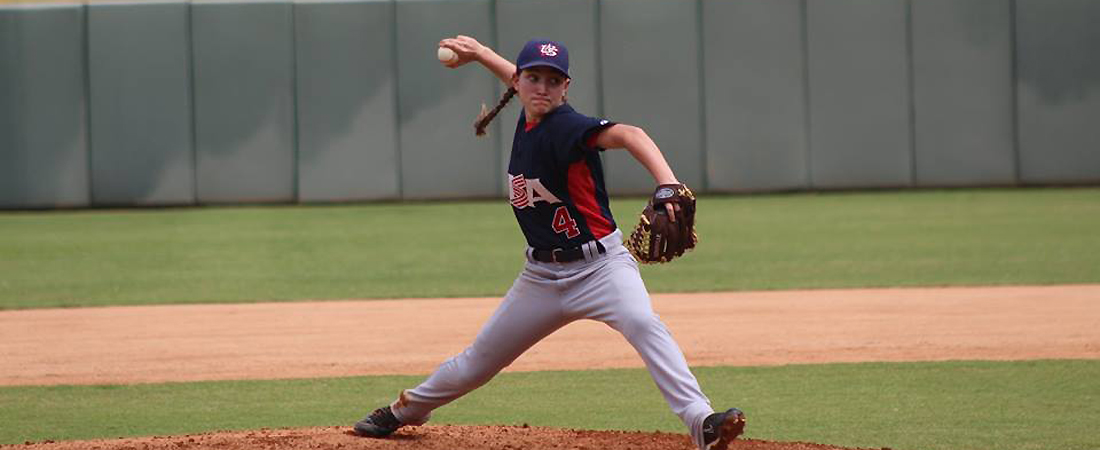 Image Source; http://web.usabaseball.com/playball/womens-baseball/history/
The First-woman-in-baseball, who will she be? The game of baseball doesn't care and by that I mean that the game itself doesn't care who she will be nor does it care who plays it.
On the contrary, the game of Baseball SCREAMS out for the best Athletics on the planet to come play. It imposes no restriction or pre-qualification's, it only requires the very best athletics.
Baseball has been labeled as America's Sport and it shares its very existence to the collaboration of both Men and Women.
But admit it or not baseball has always been viewed as a game played best by men and only now are, women in baseball, starting to truly challenge the status quo.
Inevitably, the question that sparks the most controversy is, Will there ever be a, woman, (MLB) professional baseball player?
Steven Goldman with SBNation describes the challenges awaiting that first-woman-in-baseball. His article "The Rotation; Will women ever play in the majors?" paints a grim picture of what it's going to take before we see the first woman break the gender barrier of Major League Baseball.
---
CAN SHE PLAY WITH THE MEN?




---
Let us not be confused, baseball is big business and it has been a business from the first day a field was roped off and people were charged admission to watch men play the game. The first woman in baseball will have to deal with the perceptions of men and their perceived place in the game.
The real challenge for the first women in baseball is in the Numbers.  I compare major league baseball to a double-decker party bus. Everyone on the bus wants his seat and will fight hard to keep it.
There are, currently, only 1200 seats (Based on 40 Man Roster) on that bus and only the very best can ride. Your ticket to ride is earned by how well you play the game.  That is a very select group of athletics capable of commanding a lifetimes worth of income in a short period of time (less than 15 years).
Therein lies the dilemma confronting woman in their fight to play in major league baseball. From an athletic perspective the first women in baseball will need to take their own spot on the bus.
But does a woman posse the necessary skills to take a seat on that bus? 
---
Lets Take A Look At some Facts


---
Baseball history in America goes back prior to the 1800s. In Pittsfield, Massachusetts, 1791, an ordinance existed that banned the playing of baseball within 80 yards of the towns meeting house.
The history of baseball in America spans our entire existence as a country. What has been hidden, deep in baseball history, is the presence and impact of the first women in baseball.
In fact, women could argue that they and not men actually introduce baseball to America.
In the early 15th century there was a game called "Stool-Ball". It was played on a square field that was tilted on its end (Sounds like our baseball diamond).
Initially played by "Milkmaids", this game predates Cricket, Rounder and Baseball. The presence of women in baseball history mirrors that of Men. A fact that should not catch anyone by surprise when you consider that Man and Woman predates games themselves.
The history of women in baseball already pocesses a rich and impressive body of work.  Although female teams were considered a novelty, by the early 1920s, there were several female players who were attracting attention at the amateur and semi-pro level and were considered talented enough to play for all-male teams
---
First women in baseball
---
lizzie arlington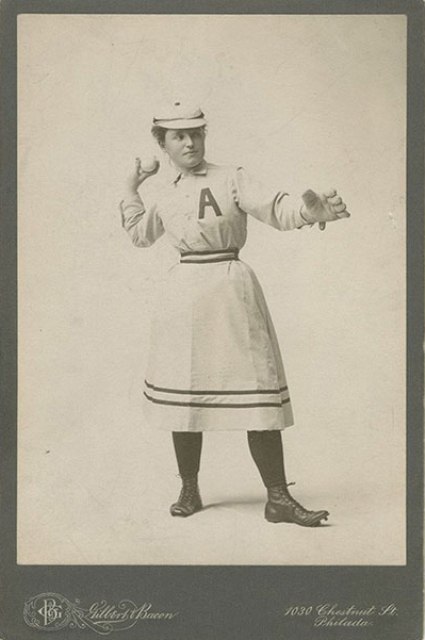 Lizzie Arlington 1876
Content shared from "www.encyclopedia.com/"
Arlington, Lizzie (b. 1876)
First woman to sign a contract in the baseball minor leagues (Atlantic League). Name variations: Stoud; Arlington was a professional name. Born Elizabeth Stride in Pennsylvania, in 1876.
Lizzie Arlington is regarded by many historians as the first female to play organized baseball in the 19th century. Ed Barrow, a future member of the Hall of Fame, claimed he brought her into professional baseball when he served as president for the Atlantic League. Details of her brief stint in professional ball remained virtually unknown until Al Kermisch, a baseball enthusiast and researcher, ferreted them out.

---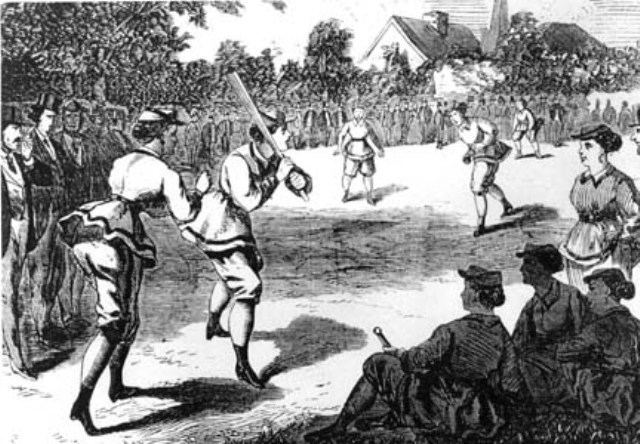 More;
·       April 1, 1931, Virne Beatrice "Jackie" Mitchell Gilbert, one of the first women in baseball, strikes out both Babe Ruth and Lou Gehrig in a Major League Baseball game at Eagles Stadium in Nashville, Tennessee. 

·        Effa Louise Manley (March 27, 1897 – April 16, 1981), co-owner of the Newark Eagles with her husband Abe Manley from 1935-1946. She was the first woman to be inducted into the Baseball Hall of Fame.
·        Mamie "Peanut" Johnson, Toni Stone and Connie Morgan were three of the first women in baseball to play minor league baseball when they signed with the Indianapolis Clowns of the Negro Leagues in 1953. Mamie was a pitcher with a strong right arm and a wicked curve ball. Mamie was never accused of throwing like a Girl.
---
Jackie Mitchell-1931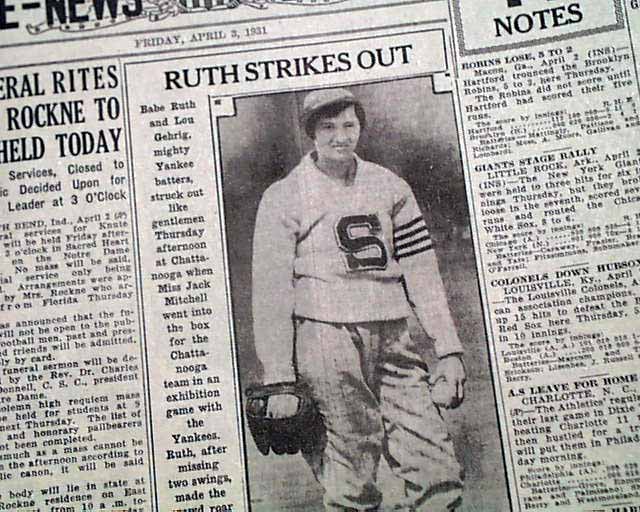 Played head to head against Men, recording strike out of Babe Ruth and Lou Gehrig in 1931.
Effa Manley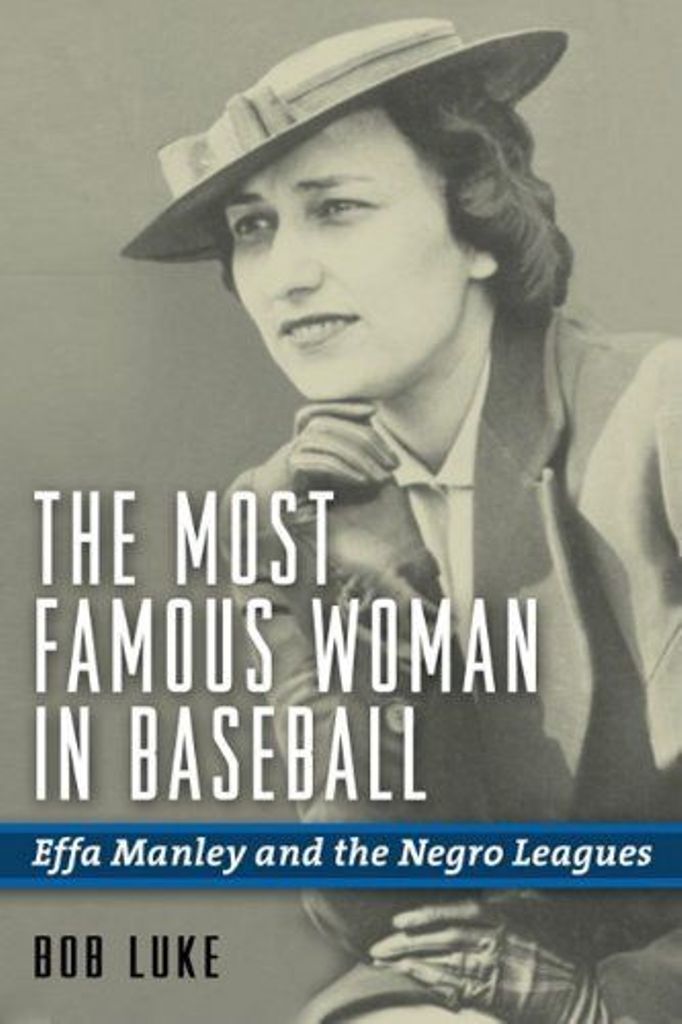 Effa Manley was co-owner of the Newark Eagles Baseball Franchise in the Negro Leagues-(1935 to 1946). Effa holds a special place in Baseball History as she was the first Woman in baseball to be inducted into Baseball's Hall of Fame.
Julie Croteau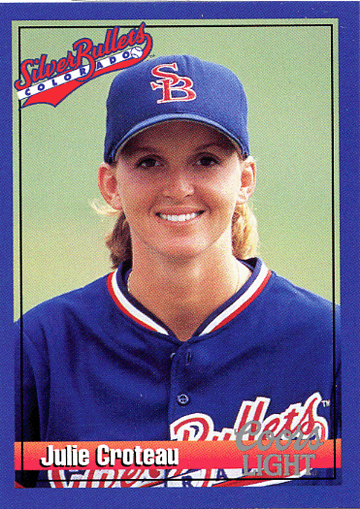 Julie was the first woman in baseball to play men's NCAA baseball. She was also one of two women to ever play in a MLB sanctioned winter league. Her baseball glove and picture is currently displayed in the Baseball Hall of Fame in Cooperstown, NY. In 1988 Julie filed a lawsuit against her high school (Title 9) for her to play on the Varsity baseball team (She Lost).
---
Baseball
---
Here is a snapshot of some of the hurdles that the first women in baseball will to meet 
on their quest for a Seat On The Bus.

---
Baseball's response was to modify the baseball field dimensions, it in an attempt to accommodate women. The thinking being it would level the field of competition. While well intended the modifications were only pacifiers for baseball's establishment (Men) and didn't address the burning question, "Can The First Women in Baseball Play against the Men in Professional Baseball"?  
Today, the highest skilled athletes playing the game of baseball are men. That is not because of the game of baseball but simply a case of opportunity to play.
Baseball is an extremely complex sport that requires the mastery of a very high level set of human skills.  To play the game at its highest level challenges the very best athletics on the planet.
It is my personal contention that baseball requires more skill than any of the other recognized Major Sports.
To master the game of baseball an athletic must be skilled in three basic areas.
1.        Catching
2.        Throwing
3.        Hitting
No other sport requires that same level of skill. Yes there is Golf and Cricket but only baseball requires a player to, counteract or overcome ball speed, in order to initiate play.
I have been scouring the internet searching for an algorithm that identifies statistical data showing that Men have the ability to react quicker that Women but as yet I have not found any.  
So what does that mean and what affect does it have on the first woman in baseball and her ability to play major league baseball? My answer to that question is Nothing, Baseball doesn't care.
The only thing that really matters is how well that first woman in baseball can play the game of baseball and how men adjust to the challenge of competing, head-to-head, with women for our baseball jobs.
---
Women In Baseball-The Answer!
---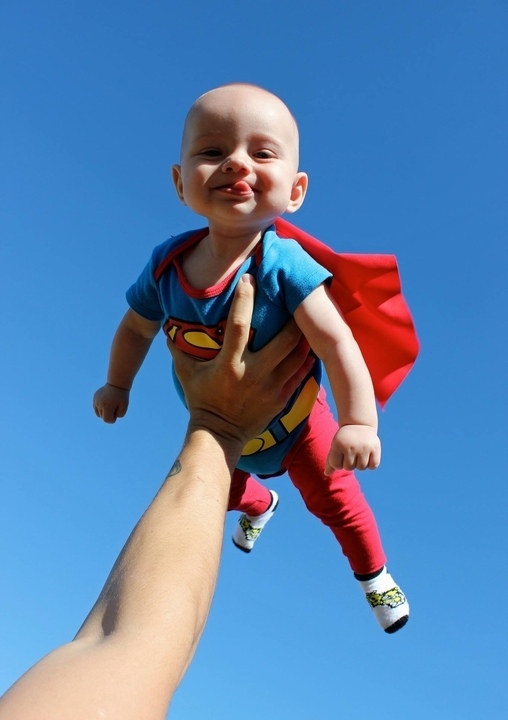 My answer, to the controversial question of "Will Women Play Professional Baseball" is, ABSOLUTELY Yes. I will go even further and say that it is my assessment that she is already here.
That means she was born before 2016 and is here now, awaiting her place in history. I  challenge any of the Neigh Sayers,  to prove me wrong if you can.
Baseball is not a game of Size, Strength and Speed but rather one of Reaction, Quickness and Consistency. All skills that women are born and equipped with from birth so Baseball doesn't really care.
The first women in baseball will have quite the road to travel and the journey will add another chapter to the book of baseball.
So women, just remember, you heard it here first and I would love to hear your views.
---

When I started this article I found myself a bit confused. What was the Park's actual name?,  Was it Washington Park and if so Why? Who was in charge of naming these new structures? Why did they all have more than one name at the same time?
Well as it works out the blame lies with the Baseball Owners. Almost every new stadium built carried the phrase "Also Know As" and that is how the Fans liked it. It was actually the Fans that determined what name the stadium would carry. 
Brooklyn had it's Park but so did Chicago, Philadelphia, Ohio and Missouri. Each parks name was fueled by the neighborhood in which belonged. When you look at it there is no difference even in today's Baseball
The growth and popularity of almost every region of America was dependant on  the presence of a Professional Baseball Stadium.
The Stadium was one of those Historic Cathedrals but it would die before it's time.
It was clear that the ultimate value of a Baseball Stadium comes from the performances on the field. Those performances are made memorable because of the Athletics who played the game. Player acquisition became an art form and, often times that quest would, challenged the legal system.
Player stealing and Team Hopping became a way of life and ultimately led to the adoption of ,what is now, the Collective Bargaining System.
It was the Home runs that brought the fans to the parks and Eastern Park could not deliver. To add insult to injury the park was built in what was called the Dead Ball Era which exasperated the parks woe's
Home> (Baseball Field History, The Evolution of Our Field of Dreams)
---
Eastern Park & The Home Run
---
This new stadium was a Glorious Cathedral that was eagerly anticipated. This original, all wood, structures was built on a large parcel that allowed the field dimensions to be very large. The finished Stadium, like most of the time, was too big and didn't give the fans what they were looking for, the Home Run.
A Home run to left had to travel over 300 feet and clear a wall 25ft high. It took a shots of over 380 feet in the allies and over 410 feet to dead center.
It was the Home runs that brought the fans to the parks and Eastern Park could not deliver. To add insult to injury the park was built in what was called the Dead Ball Era which exasperated the parks woe's
Follow Us Also @
---
What Is Your View On Women In Baseball?
Can Women Compete With Men In Major League Baseball?
Do you have a great story about the accomplishment of Women in Baseball? Share it!
Dec 20, 17 02:47 PM

American League Park was one of the first baseball stadiums built for Professional Baseball (Now the MLB).

Dec 17, 17 02:41 PM

Braves Field was to be James Gaffney's crowning achievement in baseball field design. It was the last of the first wave of (Jewel-Box) Concrete and Steel Stadiums.

Oct 23, 17 12:52 PM

The NABBP was initially formed as an amateur organization but baseball was rapidly growing into a professional sport.
This work is licensed under a
Creative Commons Attribution 3.0 Unported License
.
© Copyright 2015/2016  aplussportsandmore-fanshop-baseballfield.com (A+ Sports & More, LLC) All Rights Reserved