---
Miami Marlins Stadium
The last of the retractable roof baseball stadiums built
---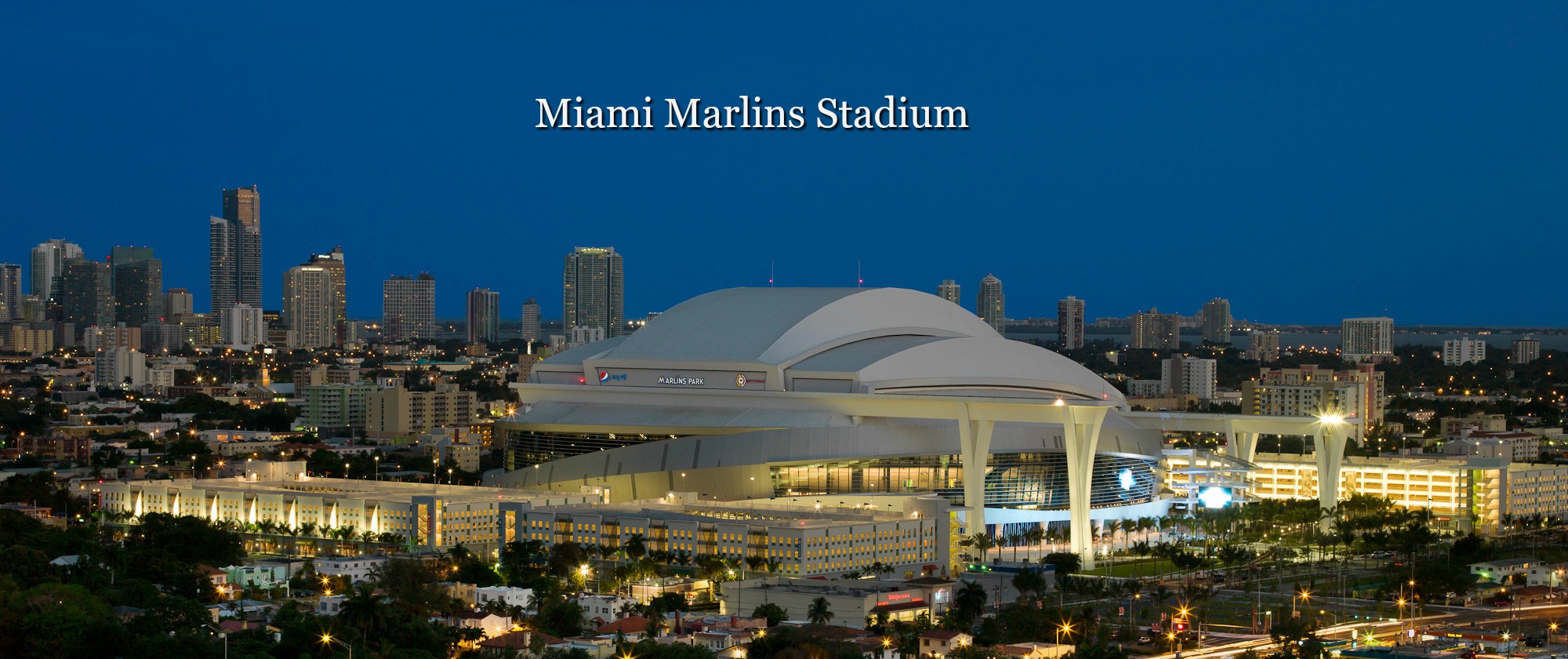 ---
Miami Marlins Stadium, currently home of the Miami Marlins , can be best characterized as a "Jewel Box" on steroids. Marlins Stadium, the 6th Retractable-Roof-ballparks built, was the outgrowth of a growing competition between Major League Sports owners for high quality Branded venues.
From the inception of the Florida Marlins the team played all of its home games at Sun Life Stadium in Miami Gardens. Sun Life Stadium although originally intended as a baseball facility was actually a Multipurpose stadium tailored for Football.
The Marlins shared their home stadium with both the National Football League's Miami Dolphins and the Miami Hurricanes college football teams. The original owner, Wayne Huizenga, sold the team to John W. Henry in 1999 and an immediate push for a Baseball-only venue was put into motion.
---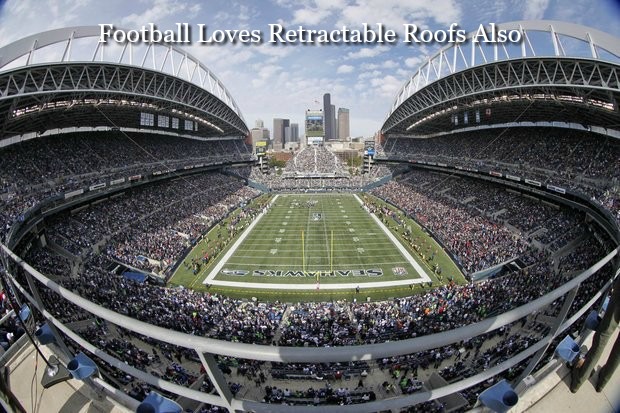 Football in America had caught Baseball in popularity and was vying for the same, high quality, venues to showcase their sport. Stadium designers provided a product to fit both needs with a Multi Purpose concept but the high cost of these new Retractable Roof Stadiums made a Baseball Only venue a real financial crap shoot.
By the time Miami Marlins Stadium was built Baseball owners were creatively exploring different ways of financing these mega venues and experimented with ways of tapping into public funds. We Fans woke up one morning and found that we were helping pay for the cost of private stadium construction through our taxes (Ouch!).
---
Creative Financing
---
The, Poop originally hit the fan with the building of Safeco Field,(The 4th) where tax payers filed a lawsuit against King County (Home of the Seattle Mariners) for implementing a sales tax that effectively financed almost half of the owners stadiums construction cost.
The Tax pays lost the lawsuit and the Mariners are still playing their home games at Safeco Field, on our dime.
While the financing controversy continues to exist the building of these new stadiums continues. Miami Marlins Stadium was a true leap of faith and to capitalize on its potential Jeffery Lorie, the current owner, spent tons of money on the branding of his new ballpark.
---
Stadium Features
---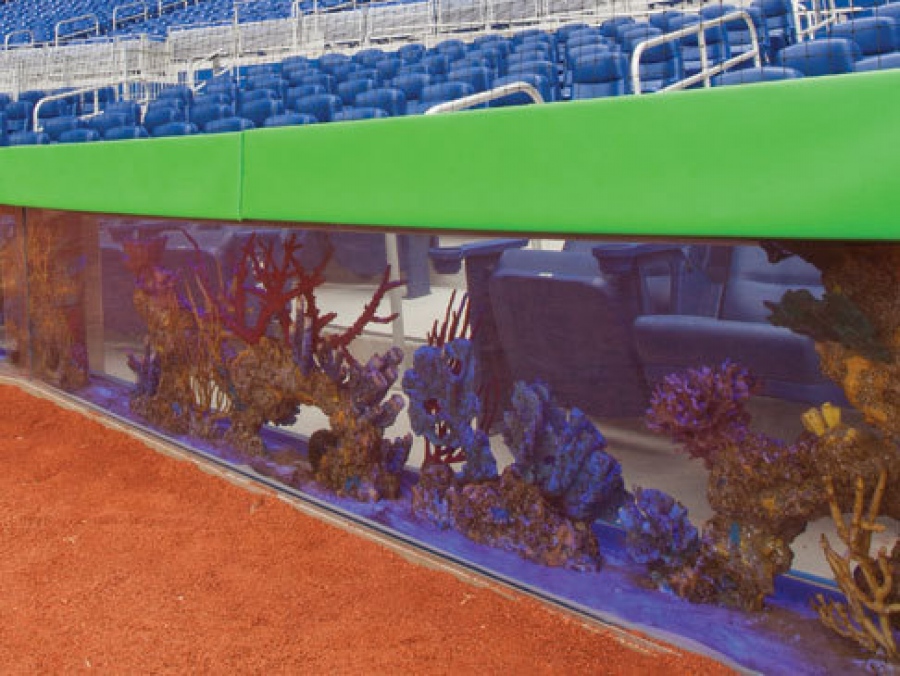 Miami Marlins Stadium takes on the persona of the City of Miami and no cost was spared in making the park fit within the Miami community.  From the exterior architecture to the artistic replicas found throughout the interior of this Retractable Roof Marvel.
·        "The Burmada Triangle", the Marlins version of the Home Run Zone. A multi colored. "Red Grooms" designed artistic piece, standing nearly 80ft tall rises out a pool of water adorned with clouds, flamingos, seagulls and palm trees, after each home run.
·        Located behind the left center field wall it oozes an authentic Miami flavor that is unmistakable, all be it some locals call it a bit tacky.
·        " Aquatic Backstop", It features a Duel bulletproof aquarium which, combined, holds 1050 gallons of water held in place with 1.5 inch thick crystal-clear acrylic panels. For added protection high impact Lexan was installed in front and back in case of arrant throws and foul balls.
Additional Stadium Features include;
·        The Clevelander Bar & Swimming Pool
·        The Bubblehead Museum
·        Miami Orange Bowl commemorative marker.
·        Parking Complex and Trolley Service
·        Column Illustrations
·        Sports and Arts Graphics
They threw in everything but the kitchen sink into Miami Marlins Stadium. Lorie's singular purpose was to make this park different, unique and specifically branded for Miami Marlins Baseball.
The Clevelander Bar & Swimming Pool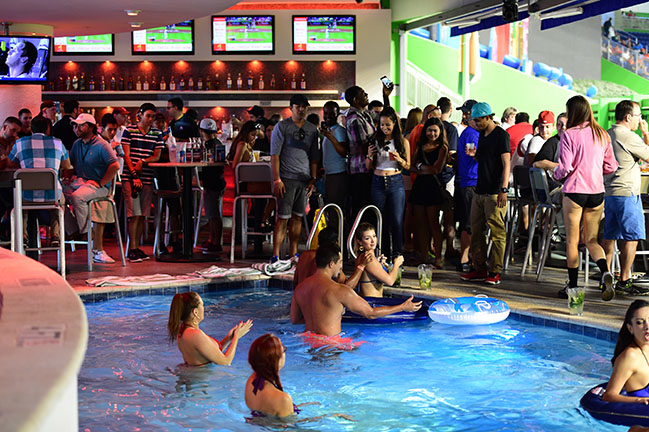 "The Burmada Triangle-Home Run Zone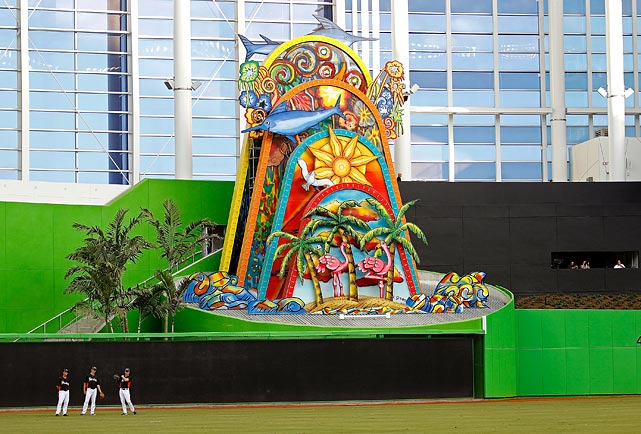 Sports and Arts Graphics-Column Illustrations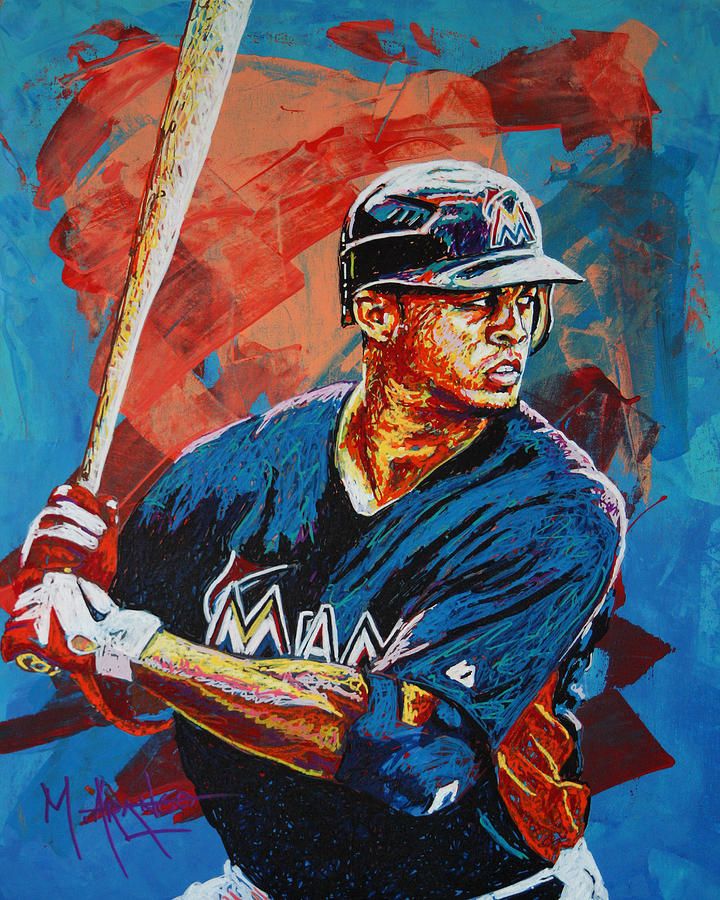 The Diamond Club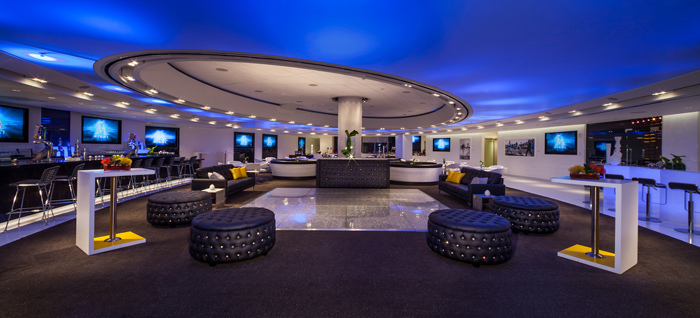 Miami Orange Bowl Commemorative Marker.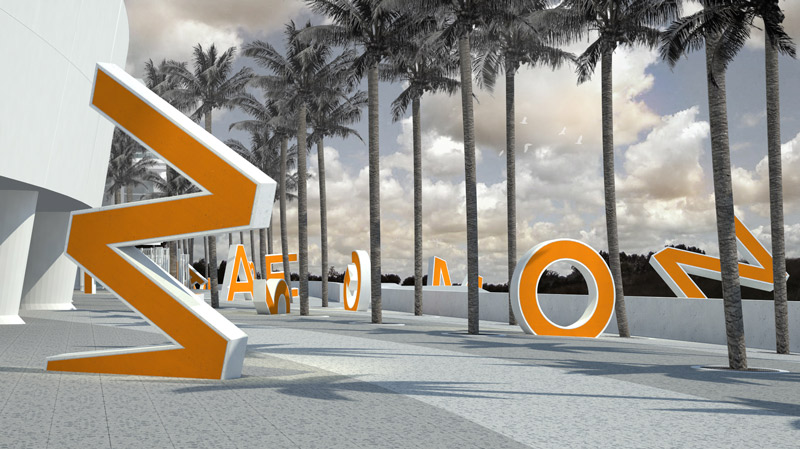 The Bubblehead Museum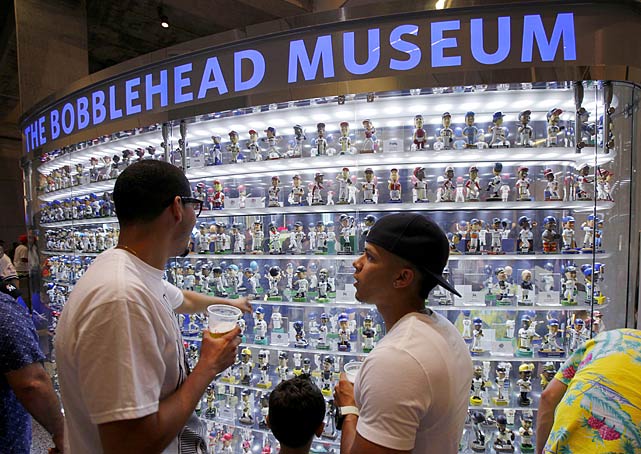 Parking Complex and Trolley Service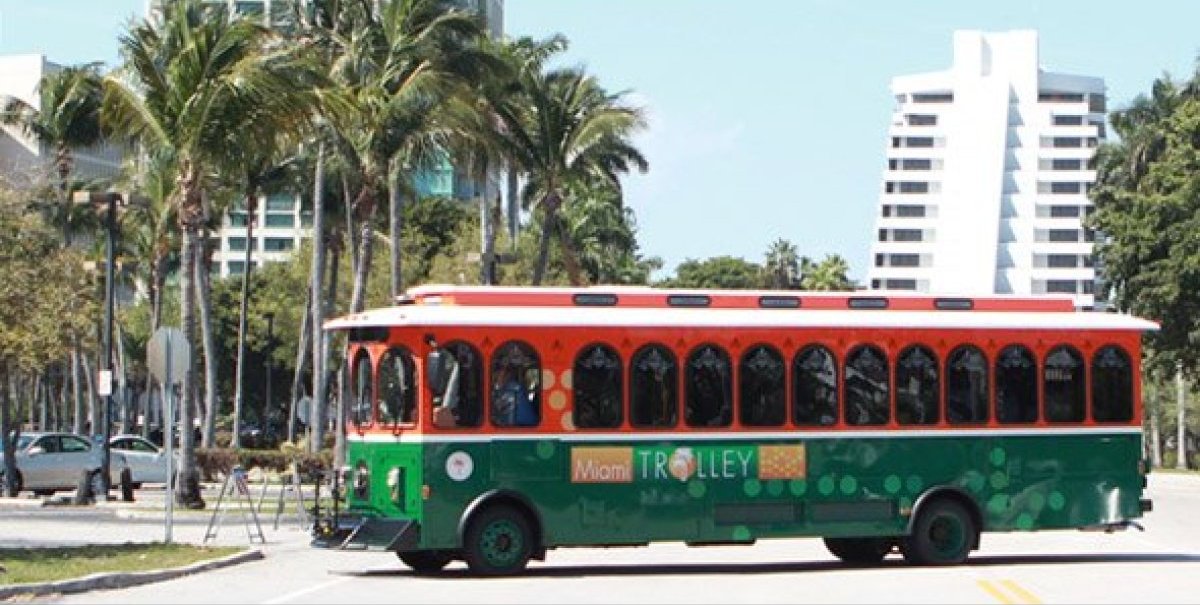 Diamond Club Inside Marlins Stadium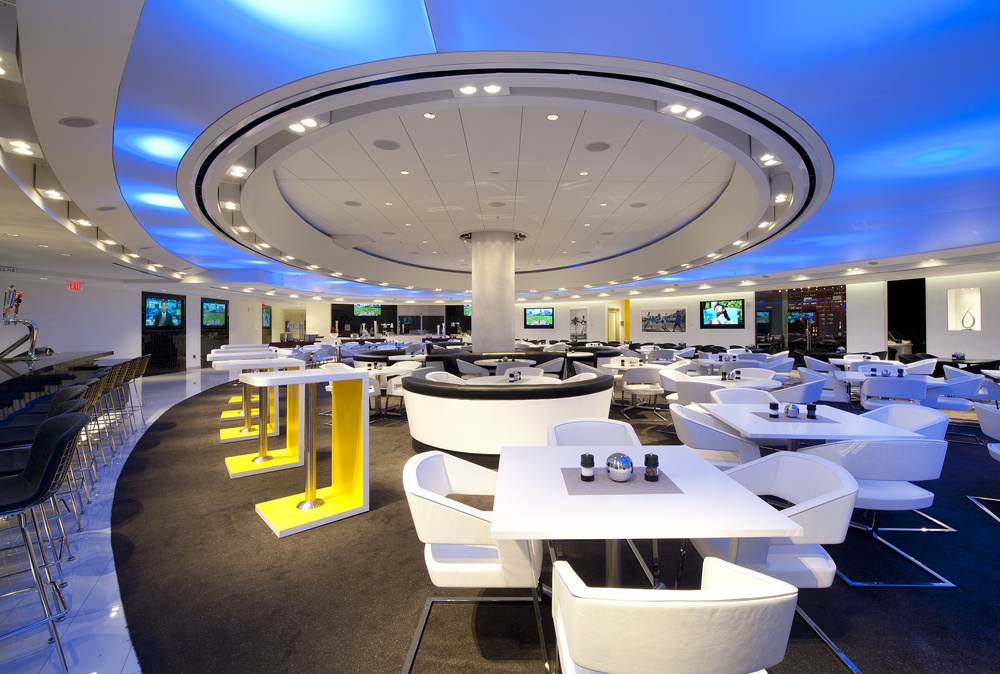 ---
Miami Marlins Stadium
Field Diminsions
---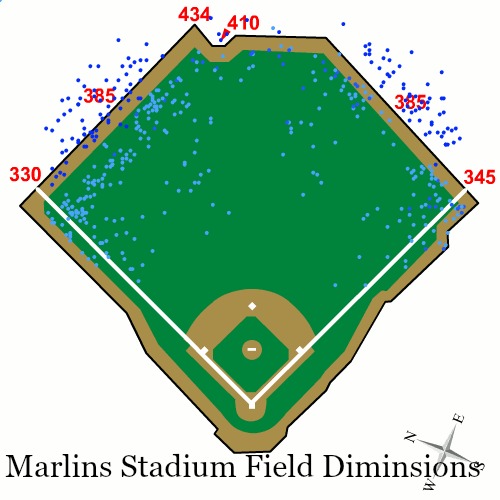 Left Field Line –                          344 ft (105 m)
Left-Center Power Alley –         386 ft (118 m)
Center Field –                             407 ft (124 m)
Right-Center Power Alley –       392 ft (119 m)
Right Field Line –                       335 ft (102 m)
Backstop: –                                 47 ft (14.3 m)
These dimensions have been adjusted several time since the parks was first built with home run production being the focus. The fence height has been tinkered with to help promoting spectacular outfield catches  If you look at home run production, Miami Marlins Stadium is very Hitter Friendly. In a 2016 game against the Colorado Rockies, a record breaking 8 Home runs left the park which surpassed the previous single game record of 5.
---
Other Retractable Roof Ballparkls
---
---
Coming soon, a new one.
---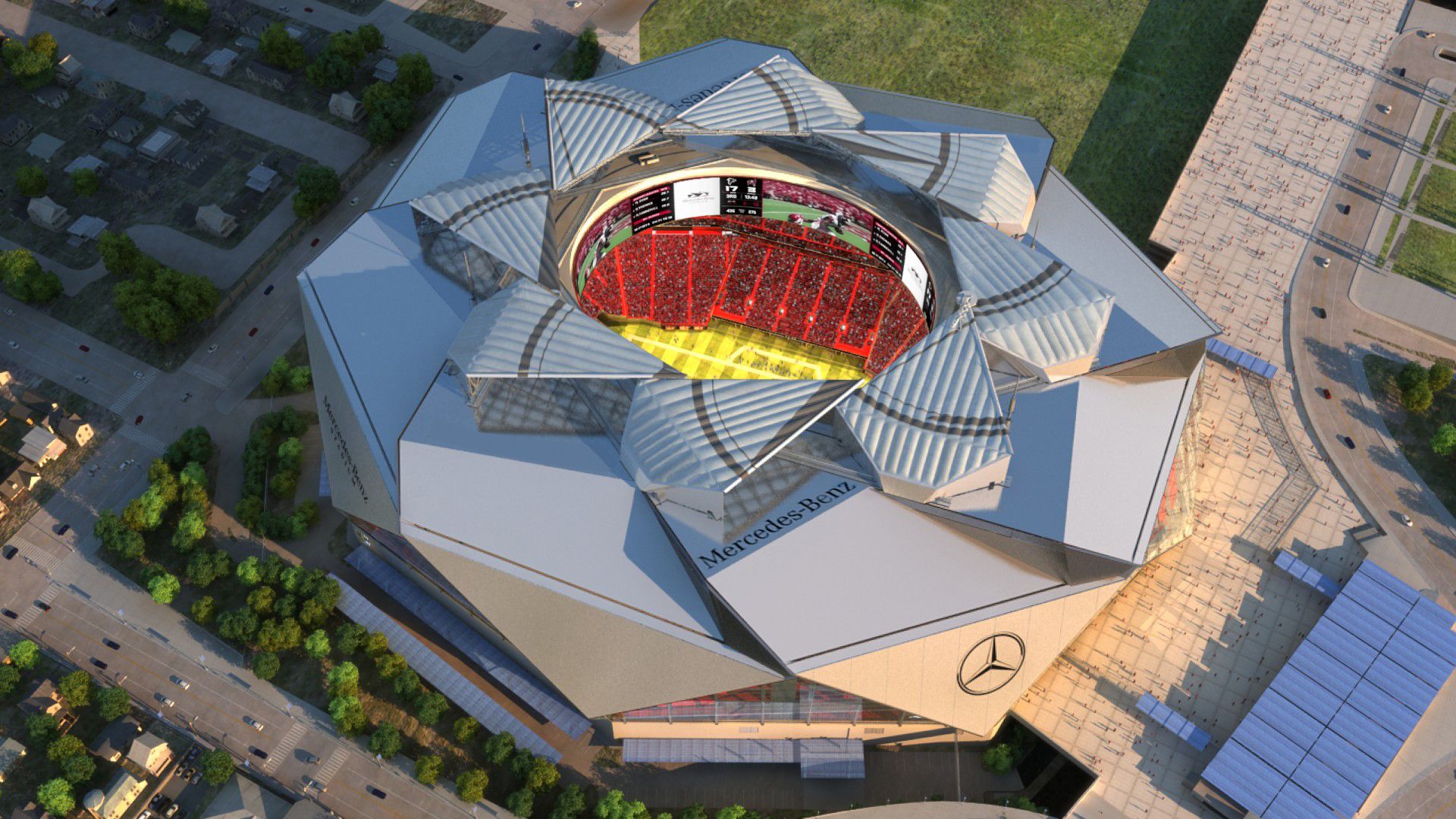 Mercedes Benz Stadium top Open
The concept is one of two visions that gave 360 Architecture the contract to design a new Atlanta Falcons stadium in downtown Atlanta. As it turned out, the final version is just an evolution of the first idea. The stadium will hold some 71,000 people (compared to 65,000 planned initially) and cost $ 1.6 billion (initially thought to be 1 billion).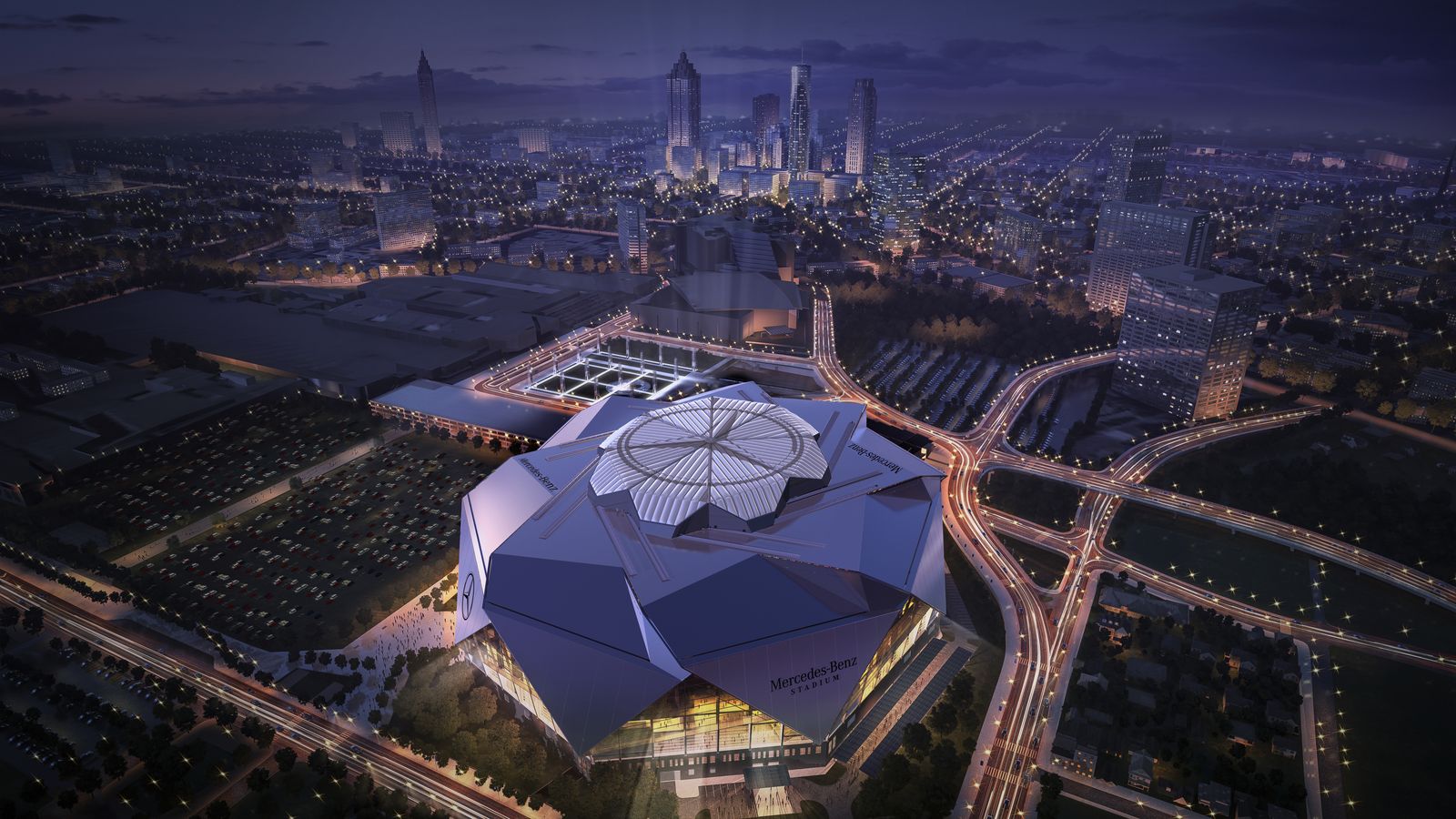 Mercedes Benz Stadium at night top closed.
Nicknamed by architects as the Pantheon, it seems to deserve the name. Connection with the Roman Pantheon is no accident here – independent petals of retractable roof structures may slide to create either a closed dome or a circular skylight above the centre of the field, just like in Rome. Of course each petal may also be located on the permanent roof to give the feeling of a regular stadium with only stands covered.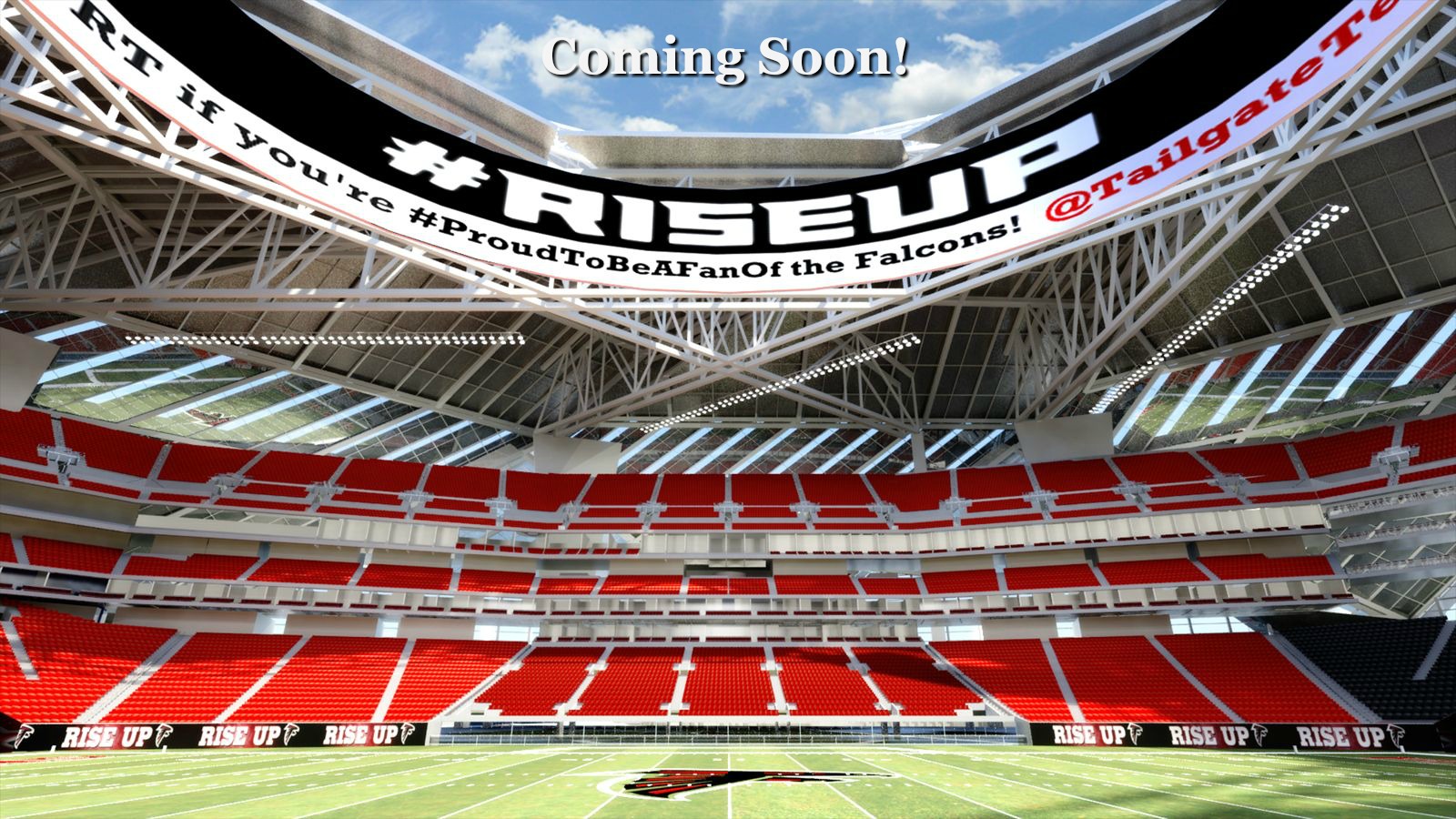 Atlanta Falcons New Stadium Rendering
Atlanta Falcons New Stadium Rendering