---
Awesome Seating at AplusSports
---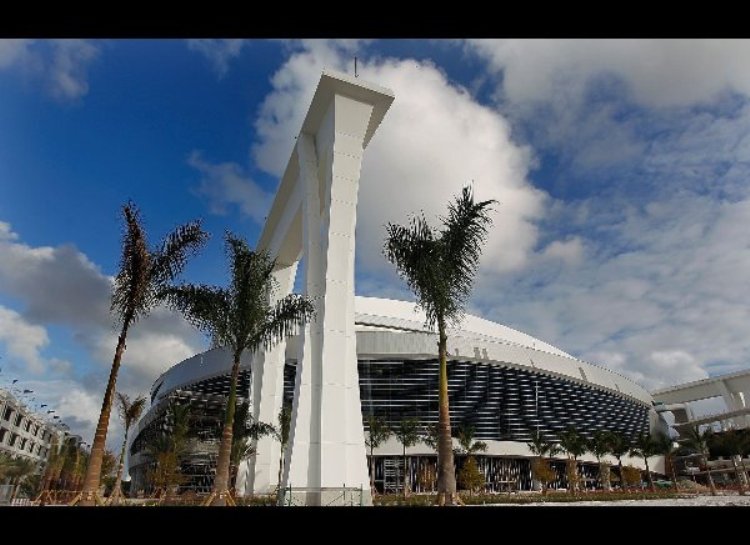 We have Awesome seating at Aplussports. We have partnered with AwesomeSeating.com to bring you event tickets to America's national past time.
Whether you're planning a Baseball Tour Vacation or simply want to find tickets to a hot local sporting event. You'll find them here at aplussports-fanshop-baseballfield.
Visit one of America's Oldest Baseball Stadiums, experience a retractable-roof- ballpark or just spend the afternoon at one of America's  Modern Jewel Box, ball parks.
You can search for local events, buy tickets, and find everything you need to plan your itinerary.   
---
Awesome Seating at AplusSports
---
Until we perfect a "Way-Back-Machine", even Awesome seating at AplusSport can't find you seats in Shibe Park, The Baker Bowl, Comiskey Park  or the massive Braves Field.
But we can get you front row seats in any of today's historic parks like Wrigley Field and Fenway Park.
How about a trip to explore the glorious history of American Baseball by visiting the site of the infamous, Forbes Field?
Join in the annual pilgrimage of die-hard Pittsburgh fans and listen as  Rosie Roswell's broadcast of game seven of the 1960 World Series. Cheer loudly as Mazeroski's launches his walk-off home-run in the 9th inning.
---
Awesome, Spring Training Tickets;
I am an avid baseball fan and I will be the first to admit that baseball is more fun in the Sun. I have lived and played baseball on both coasts, California on the West and Florida on the East, where baseball can be played year around.
Living in Florida, I can see Spring training teams from almost every Major League baseball team in the MLB.
Grab your Grapefruit league tickets and tour Florida with Awesome seating at AplusSports.
Enjoy Fourteen MLB teams playing in Fourteen beautiful Stadiums in Fourteen gorgeous cities. It don't get much better than that!
---
Awesome, Baseball Hall of Fame Tickets;
Want to go to Cooperstown? Yep, you can do that here too and never leave your seat. Plan your Hall of Fame tour here, with Awesome seating at AplusSports.
---
---
Awesome Ticket Pricing;
---
AwesomeSeating.com is a nationwide ticket specialist which sells tickets to all sporting events, concerts and theatre events.
Awesome Seating at Aplus Sports, through AsesomeSeating.com, gives you access to over 3.2 million tickets to 60,000 events across the country for the lowest price online.
They are proud members of the Better Business Bureau in the Washington, DC metropolitan area and also McAfee Hacker Safe to ensure the security of all our customers.
Our main goal at AwesomeSeating.com is to provide our customers the best possible seats for the lowest price online.
---
Awesome Seating at AplusSports, Just For You
---
All of the content on Aplussportsandmore-fanshop-baseballfield is offered to enhance your visiting experience. There is no cost associated with the consumption of any of this content and I encourage you to enjoy everything offered on this site.
However,  Awsomeseating.com is an affiliate of Aplussportsandmore-fanshop-baseballfield (Awesome Seating at Aplus Sports) and sells event tickets as a business. I receive a small commission for any purchase you make when you visit from my site.
Any commission I receive is used  to cover the cost of operating my website and the research needed to bring you high quality content for your personal enjoyment.
---
---
---
---
---