---
Miller Park Milwaukee 
Milwaukee, wisconsin
---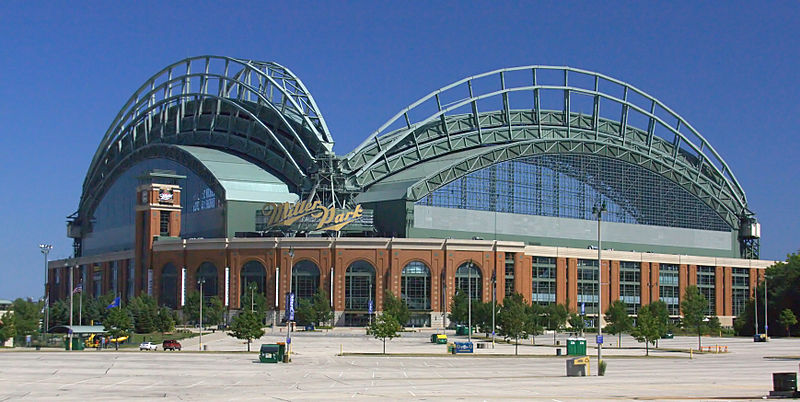 Miller Park Milwaukee is a Retractable Roof baseball park located in Milwaukee, Wisconsin. It is home to the Milwaukee Brewers and was completed in 2001 as a replacement for Milwaukee County Stadium.  The building of this new high tech marvel did not come without its own set of complications. The stadium was originally scheduled to open by April 2000 but experienced a serious delay when Three construction workers were killed in a horrible accident.
During its construction a 567 foot crane lifting a 400 ton section of the retractable roof bent in half and collapsed inside of the new stadium depositing and estimated 1200 tons of concrete and debris on the site. The opening was forced to move back to April 6 2001.  
The park is located just southwest of the intersection of I- 94 and Miller Park Way (Wisconsin Highway 175). The  Miller Brewing Company owns the naming rights to the stadium with the signing of a contract with the stadium for $40 million that runs until 2020.
Miller Park features North America's only fan-shaped convertible roof, which can open and close in less than 10 minutes. Large panes of glass allow natural grass to grow, augmented with heat lamp structures wheeled out across the field during the off-season.
---
Miller Park History
---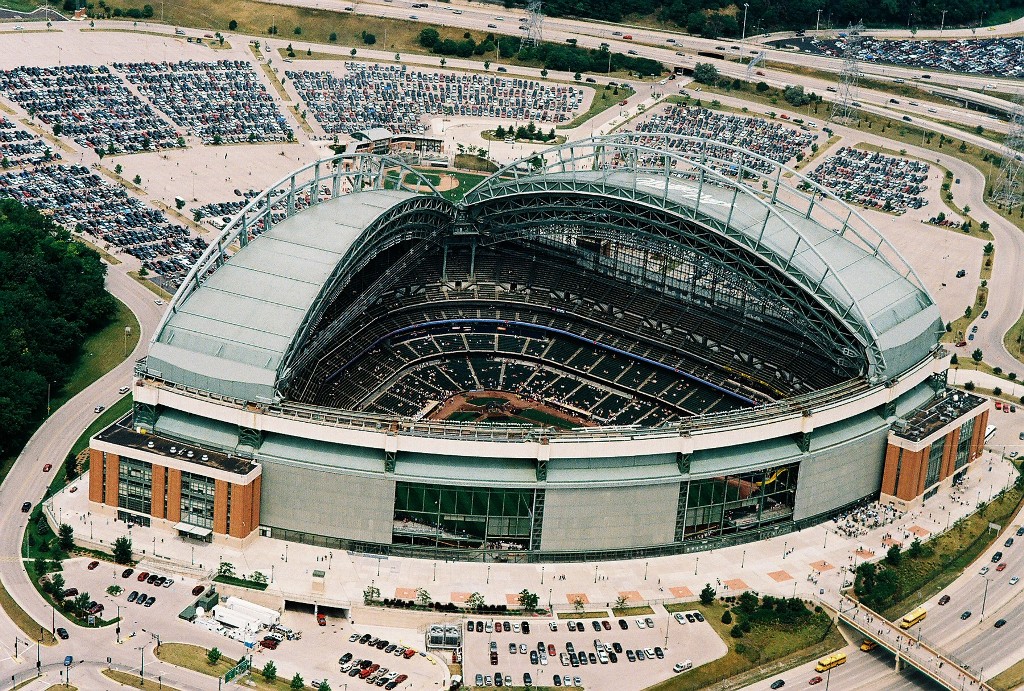 On March 16, 1987, the Greater Milwaukee Committee formed a task force that set out to determine whether the aging Milwaukee County Stadium should be renovated, or if a new, modern stadium should be built. This task force was formed at the insistence of the Brewers, as they contended that County Stadium would soon become unusable.
A year later the task force determined that a new  open-air stadium should be financed by the Brewers but that private financiers were opposed to a renovation of County Stadium. The task force even determined that the stadium could be opened in time for the 1992 season, and they proposed a list of four possible sites for the stadium and that the project should move forward.
Brewers ownership, determined to negotiate assistance in building the new stadium, sat down with the Milwaukee County Board and talks began.

After years of handshaking and deal making, the owner was ready to bring his proposal to the people  and in 1995 the Wisconsin Governor Tommy G. Thompson agreed on a deal to build a new $250+ million retractable roof Stadium.
They signed a "memorandum of understanding" that stated the Brewers would contribute $90 million while the remaining $160 million would come from a 0.1% sales tax levied in the five counties surrounding the stadium.
Many still feel that this was be the first step in what would turn out to be a very expensive taxpayer project and that the tax payers were duped in the process. 
---
Miller Park milwaukee Success storys
---
Ballpark success is measured by how many fans you put in the seats and Miller Park Milwaukee, by that definition, is an investment that went well. 
Martin J. Greenberg,district board member, author of the book "The Stadium Game," and teaches a course in sports facility development at Marquette University Law School rights,
"The attention to detail by Mike Duckett, executive director, and the Miller Park Board, in conjunction with the Brewers' management of the facility, has created an extraordinarily clean, safe and family-friendly stadium for baseball fans all over Wisconsin". 
In 2005, Sports Illustrated conducted fan surveys that rated Miller Park Milwaukee the best ballpark based on value per dollar spent. In 2008, the Brewers set a franchise record for attendance with over 3 million. This was 9th among 30 major league teams, despite Milwaukee being one of the smallest markets in baseball.
From 2008 to 2012, the Brewers drew over 3 million fans in 3 out of the 5 seasons, including a record count of 3,071,373 set in 2011, with the other two years having attendance of over 2.7 million.
---
---
Harley-Davidson Deck
Miller Park Milwaukee offers several private party and meeting areas to fit every taste and budget. Sure to impress your ... Miller Lite Deck; Associated Bank Check Deck.

---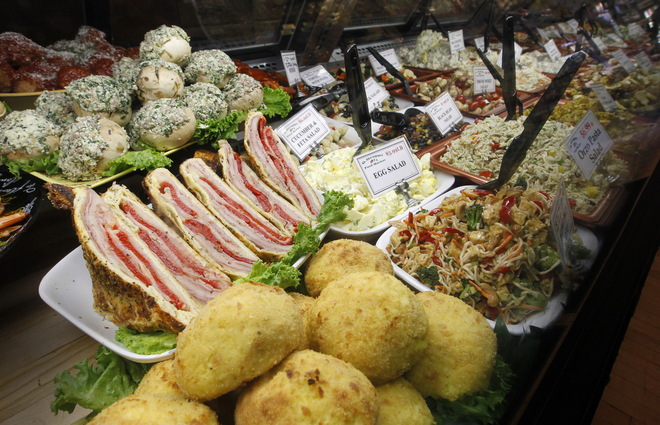 G. Groppi Food Market
The deli case at G. Groppi Food Market has a large assortment of salads, sandwiches and deli meat, perfect for tailgating on Opening Day at Miller Park, in your yard or wherever the party is. Credit: Gary Porter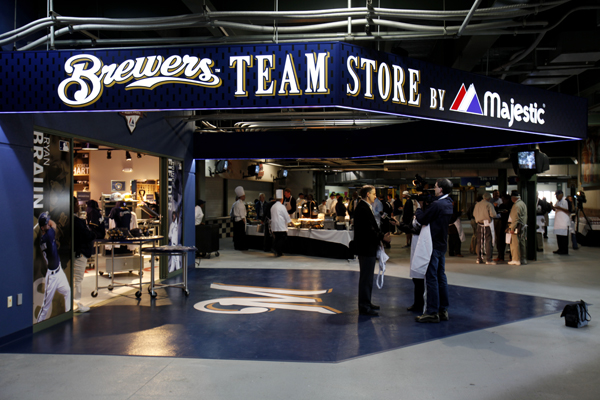 Brewers Team Store
Stadium improvements include the clubhouses on the service level, the Braves Honor Roll on the field level and the team store up on the terrace level. 
---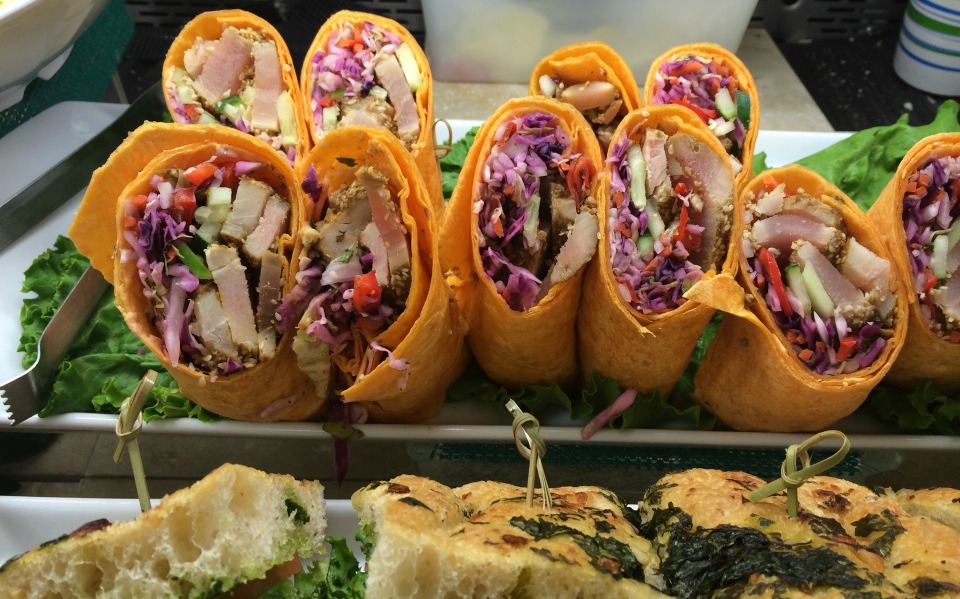 Triple Fresh has a delicious array of homemade items: olive oil, sausage, barbecue sauce, marinara sauce and mint iced tea made from Mom Petro's own recipe!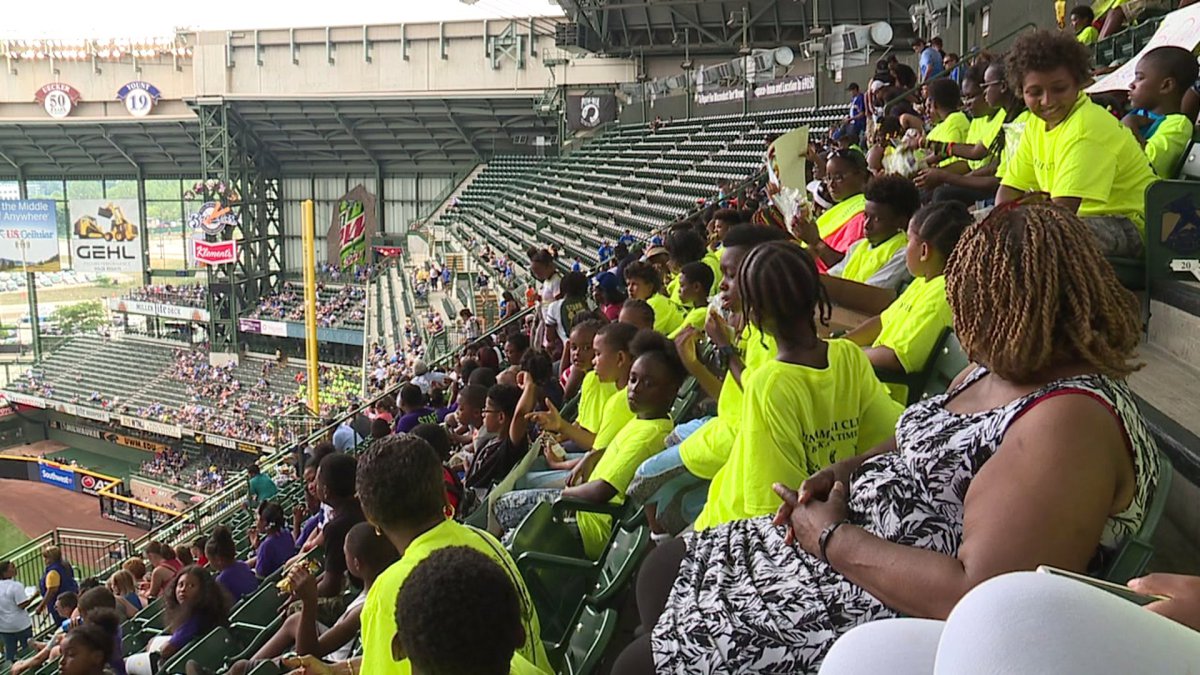 Day At The Park
Miller Park Milwaukee also hosts event for the community where Students got a free ticket to selected games and some ballpark snacks, like hot dogs. One of the students even got to throw out the first pitch!
---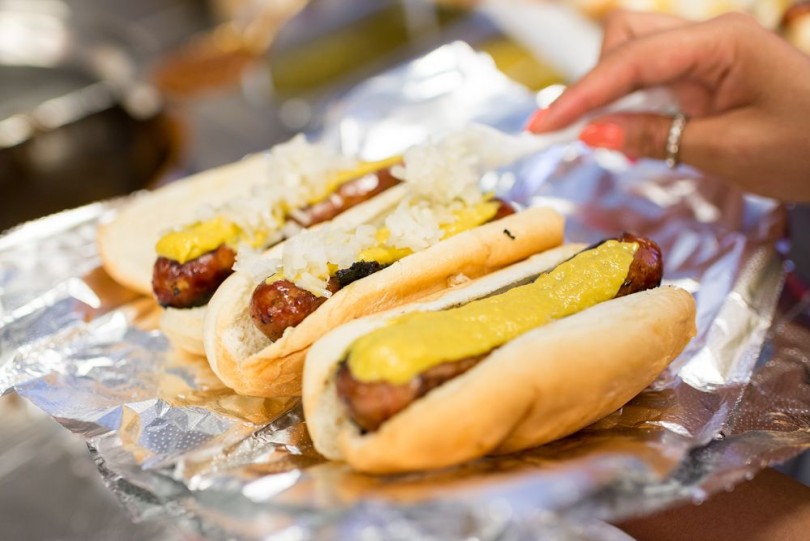 Photo By Rey Lopez
The original half-Smoke for Ben's Chili Bowl waiting for Chili.
---
* Wheelchair Seating; Accessible seating is conveniently located throughout Miller Park on all four levels. The park is able to accommodate large groups accessible seats. Removable armrests are also available on seats located on the aisle in a variety of locations.
* Brewers Kids Club Kids 14 and under can join the Kids Club to receive six Terrace Reserved tickets redeemable for any Sunday-Friday Brewers home game during the 2016 season, excluding select games. Kids will also receive a Brewers Kids Club cap, ID and lanyard, water bottle, drawstring bag, Racing Sausages poster, wristbands and other exclusive opportunities, for $25. For more information, please visit brewers.com/kids club or call (414) 902-4000.
---
park diminsions
---
Miller Park Milwaukee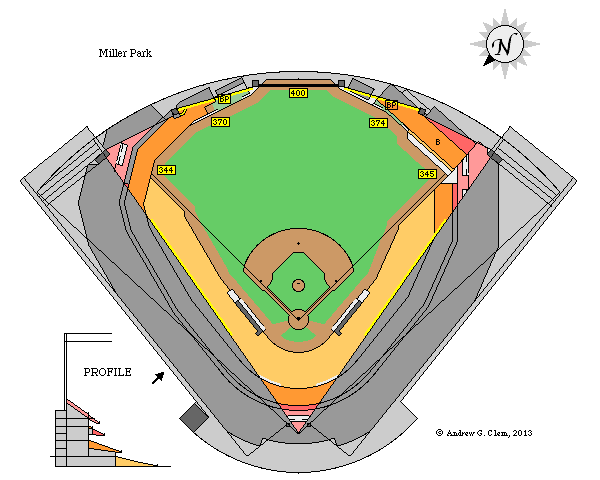 Record attendance - 46,218
Left Field – 344 feet (105 m)
Left-Center – 371 feet (113 m) (Not Posted)
Center Field – 400 feet (122 m)
Right-Center – 374 feet (114 m) (Not Posted)
Right Field – 345 feet (105 m)
Backstop – 56 feet (17 m) 
Surface - Kentucky Bluegrass
Scoreboard-
1080 display, 
5,940 square feet video board, 
55 feet high x 110 feet wide
---
related retractable roof stadiums
---
Marlins Park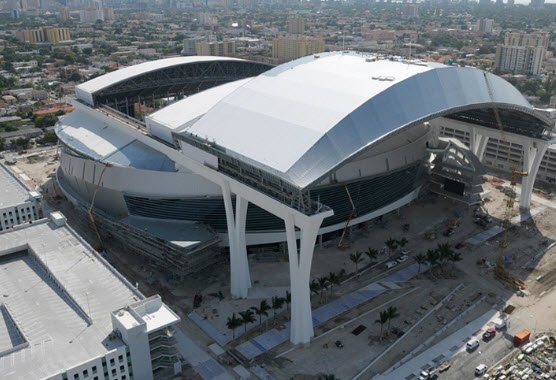 Jun 08, 20 03:07 PM

Duncan Park is a wooden stadium still in use in Spartanburg, South Carolina. It is primarily used for baseball and is currently the home of the Spartanburg

Jan 09, 19 01:34 AM

American League Park was one of the first baseball stadiums built for Professional Baseball (Now the MLB).

Dec 14, 18 04:56 PM

We've Got Baseball Head Gear For All of You Avid Baseball Fans.