---
Concussions in baseball

UNDERSTANDING THE FEAR.
---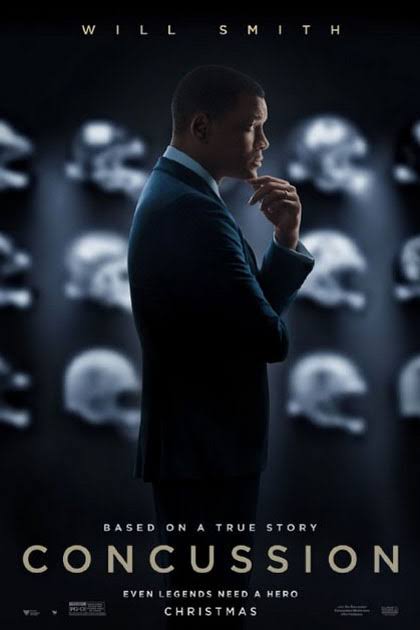 Concussions in Baseball, is it changing our views on the dangers associated with playing the game? What is driving those fears and how do we manage them?
If you love the game of baseball, like I do, or have kids playing the game and you have watched the Movie Concussion you may have been left with concerns. Like me, you asked yourself how dangerous are concussions in baseball to my child?
--------------------
When I hear the word Concussion I immediately think of Will Smith and his Award winning movie. The movie provided a very scary picture of the wide spread affects of concussions on Professional Football players. 

But what is a concussion and how does it affect the human body? Put into its crudest form, a concussion is when the brain collides with the surrounding skull at high enough speed that it interrupts or turn off its electrical connection to the body.
Sounds pretty, dog-gone, scary when you think of it in those terms but my intent is not to spread fear but rather to share information and awareness. The fear of a concussion in baseball, while playing, has never been a concern for the player. Their only concern was simply, Non't get hit by the ball.  
If you have played you will never forget the bad-hop that loosened your front tooth and the size of top lips the next day. You quickly learn the baseball will Bite you and that the best players are the ones that do not fear the pain. The problem arises when the, high speed, baseball impacts the players head. It is that impact that causes a concussion and strikes the greatest fear in our hearts.
---
The Word Concussion
---
By definition a concussion is a Mild traumatic brain injury. It mimics a condition called "Chronic Traumatic Encephalopathy" which is a brain disease found in patients with a history of repetitive hits to the head. What makes it more intriguing is how closely it resembles the affects of Alzheimer's.
Scientists don't yet know the exact nature of the relationship between the two but researchers are working tirelessly to find answers to that question.
For the game itself, concussions in baseball gained front page news when a series of Major league pitchers were struck on the head by line drives off of the bat of the hitter. Similarly hitters have also suffered the same injury by a baseball thrown by the pitcher. In both cases the ball can be traveling at speeds in excess of 100 mph.
I wanted to understand the affects of concussions in baseball and I  was sharply focused on the youngsters playing the game. I asked myself, is this sport safe or are we putting our kids at risk? 
---
Baseball Injuries.
---
I started my research by looking at statistical data on baseball injuries and I was surprised by what I found.
In an article by  Justin Shaginaw, MPT, ATC , Athletic Trainer for US Soccer Federation; Aria 3B Orthopaedic Institute @jshaginaw, "Facts about Baseball Injuries", Justin's found that;
*45% of all injuries were to the upper extremity and about
*30% were to the lower extremity. 
 The most frequent game injuries were:
Injuries by Position:

---

Type

---

*Upper leg strains (11%)

*Ankle sprains       (7.4%)

*Shoulder strains  (6.5%)

---

Most Common

---

*Shoulder strains (10%)

*Ankle sprain        (8.5%)

*Upper leg strain  (8.3%) 
The bulk of the injuries were from contact with something other than another player which accounted for 45% of injuries while 42% of injuries were non-contact.  Over-all shoulder and elbow injuries, pitching accounted for 73.0% and 78.4% respectively.

---
The batter, base runner, and pitcher accounted for nearly 60% of all game injuries.  
Game injuries resulting from a batted ball accounted for 10% of all game injuries with third baseman and middle infielders accounting for more than 42% of batted ball injuries. 
Pitchers were the third most injured from batted balls at 13.9%. Pitchers experienced significantly more injuries to the upper extremity (67.0%) compared to fielders (32.1%), while fielders experienced a higher number of lower extremity injuries (47.5%) compared to pitchers (16.9%). 
The upper extremity injury rate for pitchers was 2.79 times higher than fielders whereas the lower extremity injury rate was 0.48 times higher for fielders.  Pitchers spent more days on the DL than fielders and upper extremity injuries accounted for more days on the DL for both groups.   
---
This study showed that baseball had the lowest practice injury rate and the third lowest game injury rate compared with the other 14 sports for which injury data was collected through the NCAA surveillance system. 
This information is enlightening and confirms, what I have always believed, and that is that Baseball is, by far, the safest of all the major contact sports. It is the actual graphics associated with the Impact event itself that enlists such a viral response from each of us. In reality a concussive blow to the head in baseball is very infrequent, less than 14% for pitchers and 10% for all the rest. The danger lies in repeated occurrences and the data revealed nothing to support the fear.
But concussions are real and they occur in Baseball so we all need to recognize the symptoms.
---
symptoms of CONCUSSIONS in baseball.
---
Concussions in baseball
caution

; The images can be disturbing
---
---
General Symptoms 
---
·    Headaches or neck pain
·        Difficulty remembering
·        Slowness in thinking, speaking, acting or reading
·        Getting lost or easily confused
·        Mood Changes
·        Problems sleeping
·        Vomiting
·        Light  headedness, dizziness or loss of balance
·        Increased sensitivity to lights and sound
·        Blurred vision
·        Ringing in the ears
---
Children Concussion Symtoms
---
·        Tiredness or listlessness
·        Irritability or crankiness
·        Change in eating
·        change in sleep patterns
·        Changes in play patterns
·        Changes in performance in school
·        Lack of interest in favorite activities
·        Loss of Balance
      Vomiting
---
concussion research & equipment
---
The work on Concussion research is taking two distinctively different and innovative paths, Internal protection and external protection. The two companies listed are among a growing list of companies embracing the challenge of combating the problem of Concussions in Baseball.
---
Internal
---
Q30 Innovations Compression Collar

---
Connecticut-based company Q30 Innovations is a company that has taken a deep dive into the issue of concussions in baseball with a radical approach called "External Jugular Compression. The approach is designed to attack the problem from the inside-out by increasing intracranial blood volume to reduce the risk of brain slosh during a head impact. The approach may open door's not yet explored.
---
external
---
Easton-Bells Prototype Pitching Helmets
---
Easton-Bell has Designed a helmet, cleverly labeled "The Dome", to protect the pitchers. It offers a heavily cushioned inner liner and a carbon fiber exterior. While innovative this new helmet has not won any style points with the big leagues. It turns out that pitchers are pretty picky about their looks and many of the MLB pitchers won,t wear them because they are, "Ugly". 
---
conventional protection
---
Rawlings S80XMCS 80MPH
---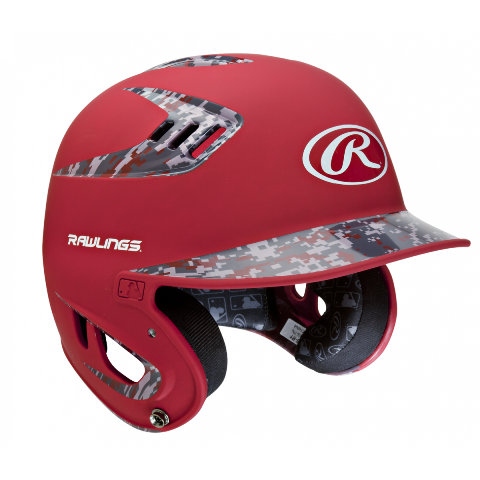 Rawling Baseball helmets
---
Wilson Batting Helmet
---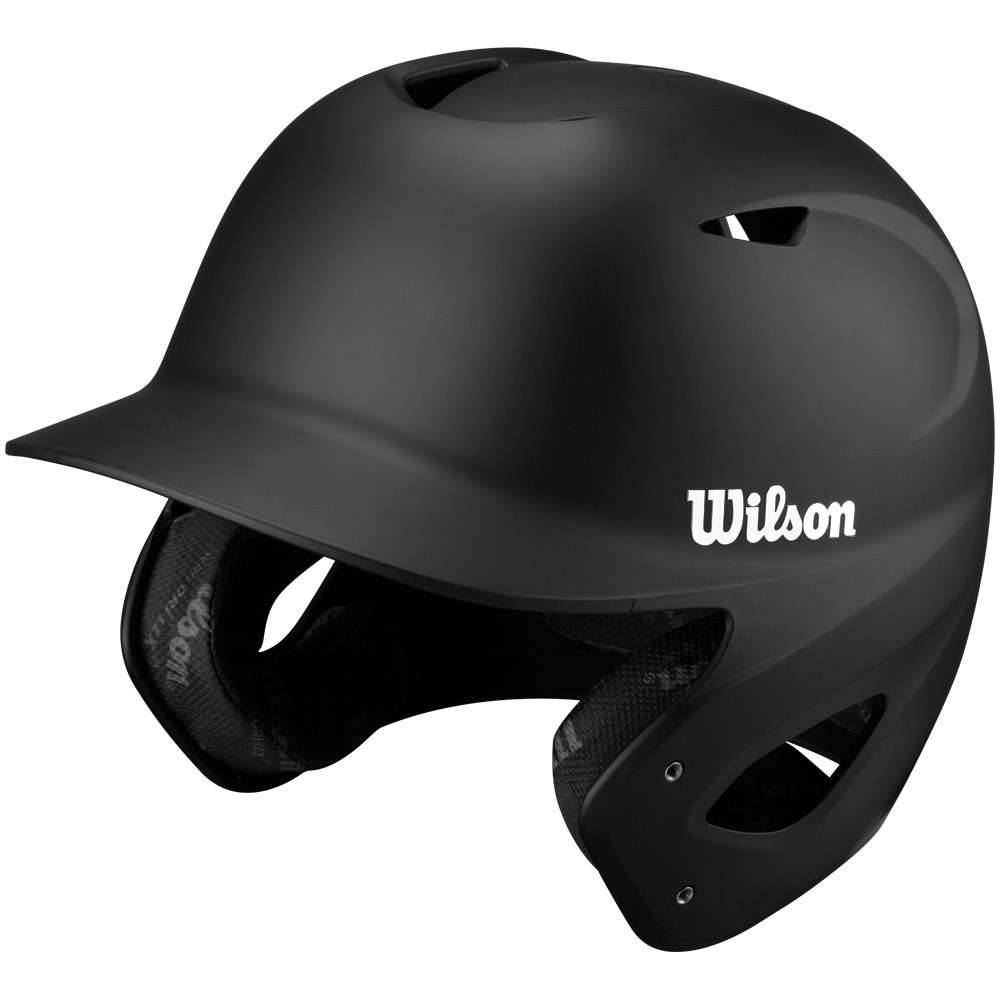 Wilson Baseball Helmet
---
Under Armor Batting Helmet
---
Under Armor Baseball Helmet
---
WORTH BATTING HELMET
---
Worth Baseball Helmet
---